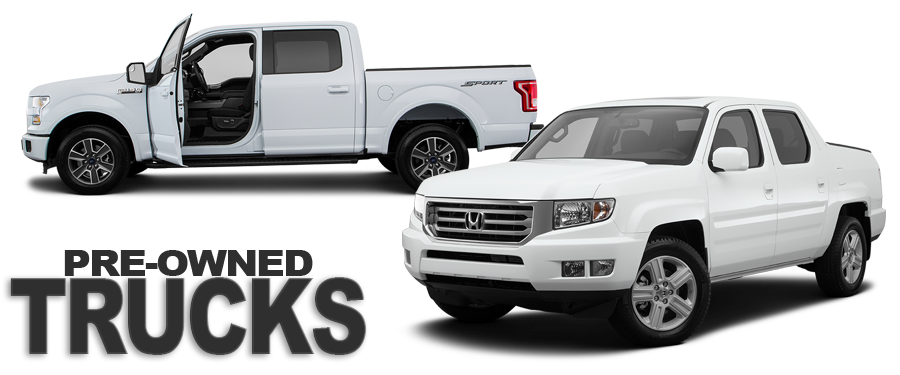 Used Trucks for Sale in Midlothian, VA
Finding a good used truck is easier said than done. You could drive all across Virginia trying to find a dealership with a descent selection, only to see that the prices are too high and the options don't deliver the capability and features you need.


You can spare yourself the hassle and disappointment by coming to see us at Pearson Honda. Our dealership is home to a well-rounded roster of sturdy used trucks from a variety of dependable manufacturers. When you get here, our skilled staff can help you pinpoint the truck that's best suited to your preferences.

Midlothian Used Truck Dealership
To make the search as convenient as possible, we've listed our used truck inventory online. The list features handy search filters to help you narrow the field to see only trucks that meet your needs. The filter tools allow you to search by year, make, model, fuel type, trim, and more.


As you check out the inventory, you could see popular models like the Ford F-150, Ram 2500, Nissan Titan, Toyota Tacoma, and others. Each pickup offers its own unique assortment of features and gear, with durable drivetrains for any kind of terrain, muscular engines for towing and hauling, and a wide range of driver assistance and infotainment technology.


Trucks are very popular here in Virginia, so our pre-owned pickups sell quickly. Given how often the lineup changes, we have to update our online inventory on a regular basis. If the truck you want isn't listed right now, check again soon to see what else has just arrived on the lot.

Find Your Used Truck at Pearson Honda
Drivers around Midlothian and beyond have relied on us for over 45 years, and we continue to hold customer service as our top priority. With our Pearson Honda Creed, we promise that every interaction you have with our staff will be clear and straightforward, and we will do everything we can to take the stress out of your car buying experience. When it's time to start hunting for a reliable used truck, call or come see us. We look forward to working for you soon.